Schoolgirl Sampler Sew Along
Welcome to the sew along for my newest book - Schoolgirl Sampler! We're making the sampler quilt through a sew along in my Facebook group of the same name but if you do not "do" Facebook, I'll list the weekly blocks you need to make here. You'll need the book with block instructions in order to follow along and make the quilt. Please read the Welcome file on this page to acquaint yourself with the sew along. The group started in January 2021, but is ongoing. I posted weekly tips you can find in the group files for help in making certain blocks. If you keep up with the schedule outlined in the Welcome post, you'll have finished all of the blocks at the end of 12 weeks. After that, follow the rest of the schedul to work on the other parts of the quilt. Find out more about the sew along or join the Facebook group here.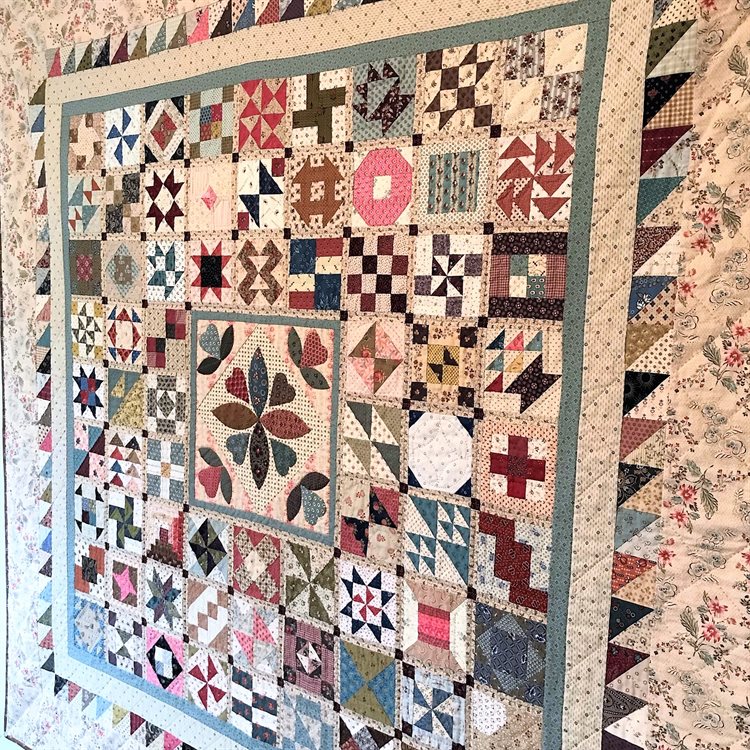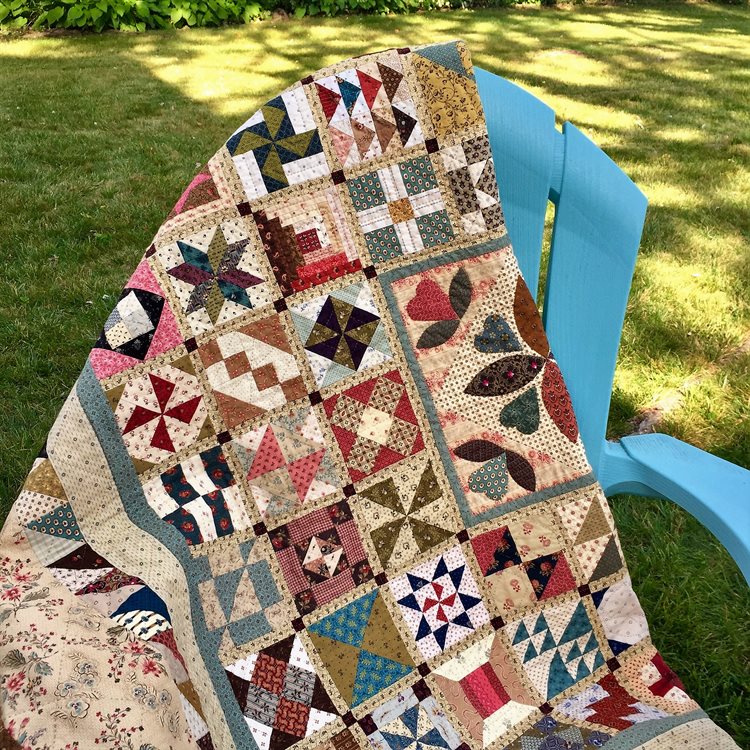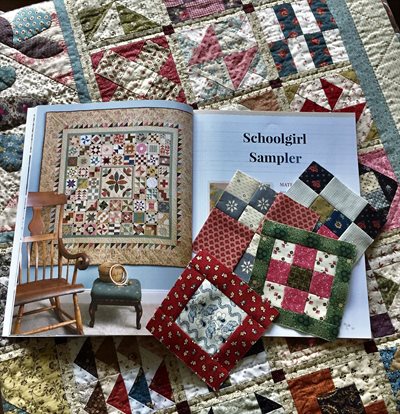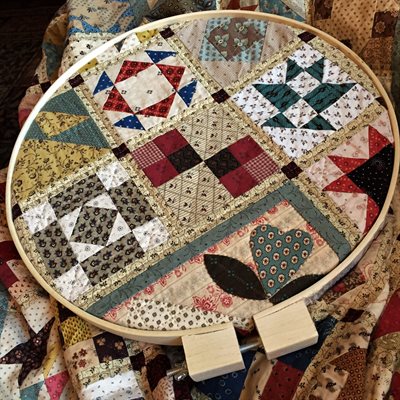 ---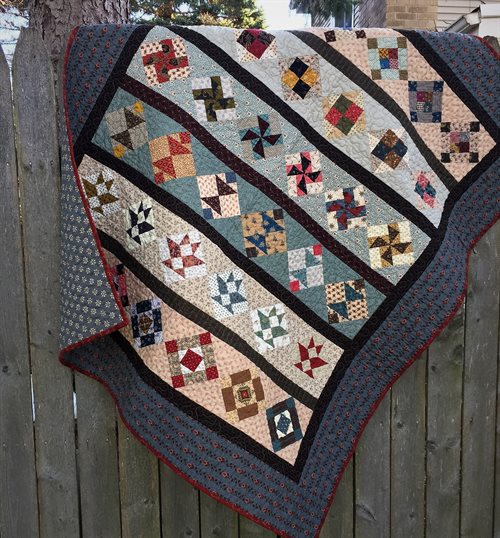 For those of you wishing to make the Sampler Row Quilt (above) using blocks from my Schoolgirl Sampler book - here are the details.

Welcome to the Sampler Row Quilt Sew Along

Sampler Row Quilt Setting