Scrappy Stars Sew Along
Join me in making some scrappy 6" sawtooth star blocks to put together into a quilt. These are fun and easy and if you just make a few each week, you'll have enough for a small quilt, runner or even a large quilt in no time.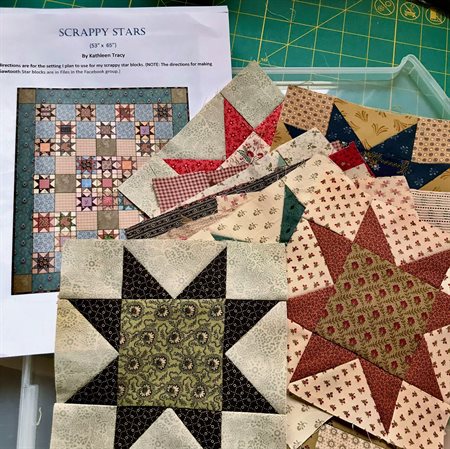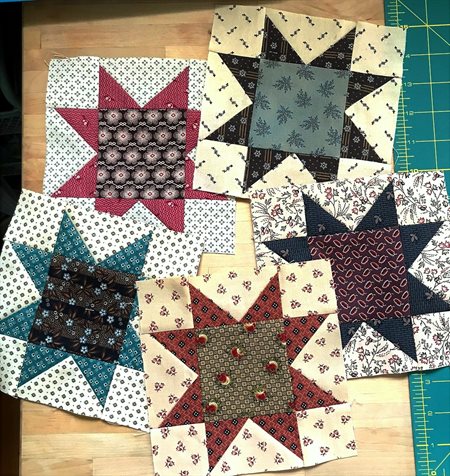 Join my Facebook group to see what others are making.
https://www.facebook.com/groups/kathleentracyquilts
Here are the directions for making a 6" x 6" star block:
Scrappy Stars Sew Along